Here at NewBlue, we have a simple approach. If we run into a problem, we make something to fix it. What started as a small collection of problem-solving plugins has evolved over the years into an authoritative collection of software designed to make the lives of video editors easier. We've found that both ourselves and our customers end up coming back to the same effects no matter what kind of project we are working on. We have dubbed these effects the Essentials Collection, as they solve all of our essential video production needs.
We believe that everyone would benefit from the Essentials Collection. So for that reason, we are offering Essentials Volume 1 for FREE, with the purchase of any NewBlue POST product or upgrade! This deal will only last a few days, so make sure to get it while you can.
TIP: If you would like to try out any of our editing plugins or collections for free, visit the product's page and click the click the "Free Trial" link at the top.
Many of the plugins in the Essentials Volume 1 collection are a powerful complement to our flagship product, Titler Pro, and today we're going to go over some popular use cases, so you can get the most out of your powerful new collection:
The first plugin I'd like to go over today is Auto Contrast:
Many projects, such as talk shows, news segments, and reality shows make heavy use of titles and rely on a quick turnaround of footage. For the editor with a tight deadline, Auto Contrast is a necessity. Just apply it to a video clip to make Auto Contrast read the clips color values and automatically set its contrast to near-perfect levels. Of course, it still has controls for making final tweaks, but the true power of Auto Contrast comes from its ease of use, automation, and consolidation of multiple variables into just two sliders.
TIP: Auto contrast works by reading each individual frame and changing its contrast levels according to what will look the best in most cases. An added benefit of this approach is that it proves highly effective at stabilizing contrast values in footage with changing levels, such as walking from indoor to outdoors, or shadows falling on the camera unpredictably (Third example in above video)
The next surprise from our bag of tricks uses the Region Scope plugin.
Region Scope provides you with a readout of your color values within a specified area of your shot. It is intended to be used in conjunction with a color correcting plugin to get perfect values, such as skin tones. However, that's not its only use. When you have a brand logo (or color scheme) to pull colors from, Region Scope can be used to display the color of a graphic, and then use that information to match the colors in your shot perfectly.
Step 1: Use Region Scope to select your brand color and take note of its location in the scope:
Step 2: Line up the Region Scope's region with the part of the shot with the highest concentration of the color you want to change:
Step 3: use your Color Correction software to bring your shot more in line with the brand's color(s):
Finally, Pixelator:
It is extremely common to use Titler Pro along with interview footage, and sometimes, you need to keep the interviewees anonymous. There are numerous ways to do this, but the fastest by far is to use Pixelator. Just drag the pixelated region over the face (or license plate, or product label) and your job is done.
These are only some of the most popular use cases for customers who use both Titler Pro and the Essentials collection. Of course there are many more. Feel free to tell us your techniques, or just learn more about the Essential collection, by visiting NewBlueFX.com
Sean Willmon
Product Specialist
NewBlue Inc.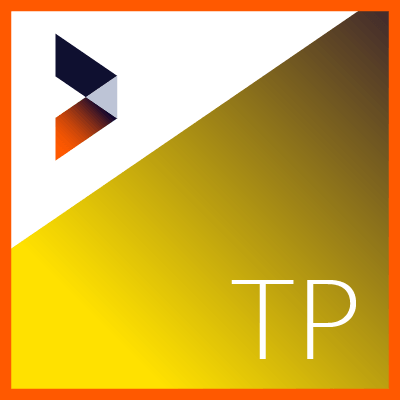 Titler Pro 7
Titler Pro 7 is the easiest way to create stunning titles across all editing platforms.