NewBlueFX® is now NewBlue®. For over a decade, we've provided post-production and broadcast video solutions, and now NewBlue is dropping the FX from our name to better showcase our full-service solutions portfolio for video professionals of all kinds. Value is more than a number to us and we're dedicated to delivering that value through proven post-production and live broadcast technology that simplifies processes and delivers superior results. Our expansion includes the debut of two distinct product lines, NewBluePOST and NewBlueLIVE, organized so you can easily navigate to the solutions you need.
The NewBlue difference:
Since our foundation in 2006, NewBlue products have been built to work in perfect harmony with the tools you use every day, whether they're plugins you purchase directly or solutions that we bundle with our partners. Now nearly a dozen patents later, we are proud to offer toolkits, plugins, and other filmmaker-friendly technology — hundreds of solutions for both the post-production and live broadcast environments. Let's take a look:
Our NewBluePOST line of titling and effects plugins makes delivering the details an easier, speedier undertaking. A productivity-boosting toolkit for time-pressed video editors, NewBluePOST offers over 200 plugins that accelerate and simplify the complex tasks you face when creating premium content. If you're a NewBlueFX customer, you're familiar with this powerful suite. Now called NewBluePOST, you'll find an easy way to improve the impact and storytelling power of every piece you create. This suite of plugins seamlessly integrate into the NLEs and software that video editors use daily, which slashes the amount of time it takes to create premium content and empowers you to easily respond to production changes and customer requests.
Designed for live broadcast producers and professionals, NewBlueLIVE delivers a time-saving, cost-effective titling, graphics and broadcast tools that allow you to deliver premium content and enhance programming with professional graphics, titles and animations — in real-time. Crunch time is no time for a learning curve, which is why NewBlueLIVE solutions are as intuitive as they are impactful. No matter which titling, graphics, or animated content a broadcaster needs to present in a live environment, NewBlueLIVE offers a solution that concurrently reduces time and effort while helping you to deliver more engaging content.
We've come a long way since our founding over a decade ago. And though our technology continually grows stronger, one thing remains steadfast: Our unwavering commitment to cut complexities and costs, and give you — and every broadcaster and video editor — hundreds of solutions for both the post-production and live broadcast environments that will always give you more time to shine.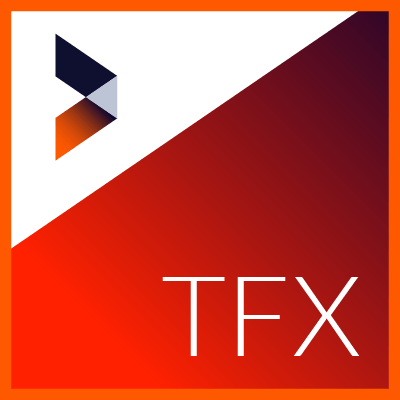 TotalFX 7
Get all Ultimate editions of Elements, Essentials, Filters, Stylizers, Transitions, and Titler Pro 7.