From fashion, to marketing, and even architecture, one credo has always remained constant: fads come and go. What was "in" yesterday is "out" today. The world is constantly evolving, and every business wants their consumers to see that they are evolving with it. From a branding perspective, this means every piece of marketing and media a business puts out must adhere to current trends. Ten years ago, the popular aesthetic of the day was bubbly. You know what I'm talking about- the prevalence of app based services led to rounded edges, heavy use of gradients, and "fun" fonts all made that little button on your phone more appealing to press.


How quaint.
Now, of course, these buttons look outdated and tacky. The average user considers themselves a little more tech savvy than they were a decade ago, and are less impressed by gaudy aesthetics. As such, the style has shifted to something more understated. Consistent casing (UPPER/lower), matte backdrops, and muted colors are the order of the day.
Why does this feel so much better?
Sure these are just app icons, but they represent the the overall look that each company was striving for at the time- This aesthetic was mirrored on their websites, on-site services, marketing materials, and more. In a perfect world, each business would be able to create and submit a custom graphics package for all of their related media. But in today's world of small businesses, independent contractors, and the ever-present need for social media content, the idea of producing a custom graphics package for each new project is simply not a cost-effective solution.
There is, of course, a middle ground. Whether you're a business trying to stay on brand or a freelance editor/graphic designer wanting to impress a client, there are a variety of templates available to you for easy adaptation to your project at hand. And our Lifestyle collection offers you a versatile package of title graphics, ranging from lower thirds, to main titles, and even transitions and lists- Each of which follows an on-trend, core design intended to provide you with an entire titling solution in one easy to use package. 
The templates in the Lifestyle Collection have been created with today's popular design principles in mind.
For starters, you'll notice the muted colors in the Urban category being represented in this Lower Third design. The sharp angles combined with the neutral tones create a perfect vehicle for representing an "up and comer", like the footage above.
This footage of a relaxing, island themed restaurant perfectly capture the versatility of the Lifestyle design motif. Utilizing the same sharp angles and unified casing, this Main Title template from the Rural category uses softer colors to represent a more relaxed atmosphere.
The titles present in your videos are more than just vessels to transmit information- Your entire project benefits from displaying a cohesive graphics package. To that end, the Lifestyle Collection comes complete with a variety of customizable transition animations, as shown above.
The Lifestyle collection is highly versatile- The swap in color palette provided in the Modern category creates a sense of lighthearted playfulness, a strong contender for use with creative professionals, ranging from artists, to social media influencers, beauty gurus and more.
There's even a collection of animated bugs, making sure any project you are working on is presentable as one, on-brand package.
The Lifestyle collection has the potential to imbue your project with a cohesive sense of modern imagery. Easy to install, and easy to use, NewBlue's title template packs makes extensive graphic design for each new project a thing of the past. You can learn more about the Lifestyle collection, or any of NewBlue's other collections, on our Title Templates page.
Ease up on the gradients,
Sean Willmon
Product Specialist, NewBlue Inc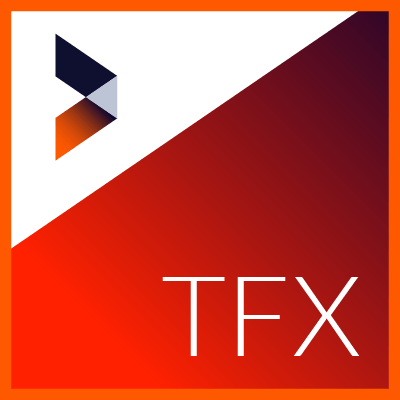 TotalFX 7
Get all Ultimate editions of Elements, Essentials, Filters, Stylizers, Transitions, and Titler Pro 7.